I would talk about the tees but I have a cold and I want to take a shower and go to bed. I have an early days tomorrow. Use your eyes!
A very cute tee from Walamzan.
Link: The Guy in Apartment B T-Shirt at Shirt.Woot! ($12)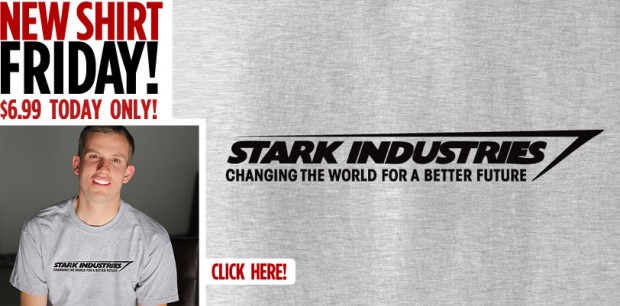 This is of course for Iron Man fans and it's good to release it while the Avengers is playing in theaters.
Link: Stark Industries T-Shirt at LOLShirts ($6.99)
Another Hunger Games t-shirt.
Link: TeeFury ($10)
Yep. Not God is my cop-pilot. Dog is my co-pilot.
Link: Tee Time at 6 Dollar Shirts ($6 incl. shipping)
Something to do with Rugrats.
Link: Chuckie T-Shirt at Busted Tees ($11)