RIPT have what looks like a Scott Pilgrim and Street Fighter mashup.
Link: RIPT ($10)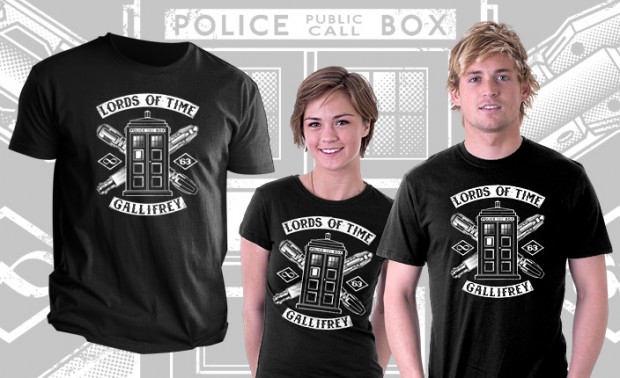 TeeFury do Doctor Who for a change…no…wait…
Link: TeeFury ($10)
You can get this cute pirate tee at 6 Dollar Shirts today. Well you can get it any day really and just for $6 but if you get it today you don't have to pay for shipping.
Link: Tee Time at 6 Dollar Shirts ($6 incl. shipping)
Shirt.Woot! is also going with a pirate, this time it's a parrot pirate.
Link: Captain Green Beard T-Shirt at Shirt.Woot! ($12)
Another not very original bacon t-shirt from LOLShirts.
Link: You had me at bacon T-Shirt at LOLShirts ($6.99)
I feel like I have seen a few tees like this at Design by Humans already but it is a pretty sweet design. And this expo guy (Jorge Lopez) is getting around.
Link: Northern City Lights at Design by Humans ($15)
Link: See more expo T-Shirts on the Shirt List