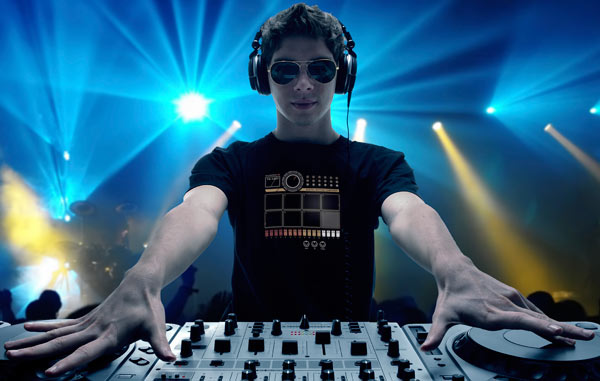 ThinkGeek have released an electronic drum machine t-shirt. Yes, you need batteries and no, it's not the first battery operated musical t-shirt that you can buy at ThinkGeek. There was the Drum Kit T-Shirt, the Bongos T-Shirt, the Electric Guitar T-Shirt and probably a few that I missed. (Check out some other battery operated t-shirts.)
One difference is that this one doesn't look bad. In fact it looks pretty good. I think it would be a pretty neat design even if it weren't functional. In fact I would prefer if it weren't functional as I am not really interested in a battery-operated t-shirt.
I do think it is a cool party piece though.