I reviewed a tee by Mister Black Tee not all that long ago and I was very impressed. They have released another couple of t-shirts now and while the design work is amazing as usual I don't think the layout works all that well on a t-shirt. It is suitable for a tank top though and if you are into tank tops with amazing illustrations that cover a large portion of the shirt then you are in luck.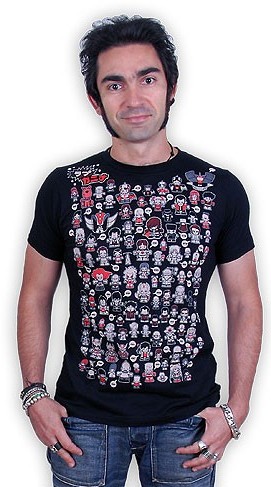 What do you think? The following t-shirt doesn't do it for me either even though I can appreciate the work that has gone into it. It is just two busy. Really, they are both too busy and while I know the top one has many anime characters and the one below has many "bad guys" from movies that I would recognize I just can't motivate myself to study them.
I am a bit disappointed with this release but I have a feeling Mister Black Tee will amaze and astound me yet again.
Link: Mister Black Tee