Last November I told you about the Cannes Lions T-Shirt Grand Prix and now I present the winners to you. Sounds formal. LOL. Anyways, back then I couldn't find any information about a cash prize and still can't but one of my readers said there was a cash prize of about one million yen and for the Cannes Lions T-Shirt Grand Prix 2010 there is a US$10,000 cash prize which is about one million yen so he could be right.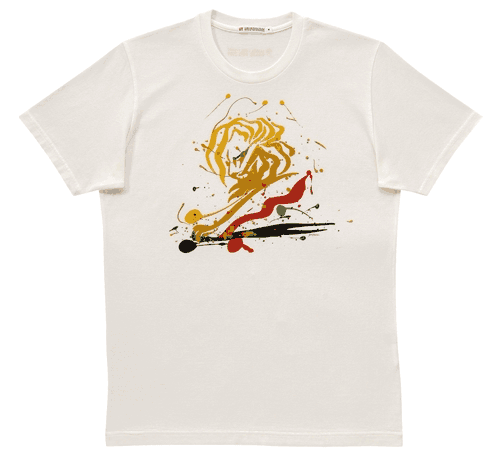 There were 1,448 designs sent from 51 different countries. This was shortlisted to just 10 designs and finally the winner, a university student in Tokyo known as Sho, won with his design entitled KING. I'm not too sure but I think that the t-shirt above bears the winning design and is available in Uniqlo's Japan web site for 1,500 yen.
I think it says the 10 finalists are (or will be) available in the store but as I write this there are only 5 in the showcase. Check them out.